Testimonials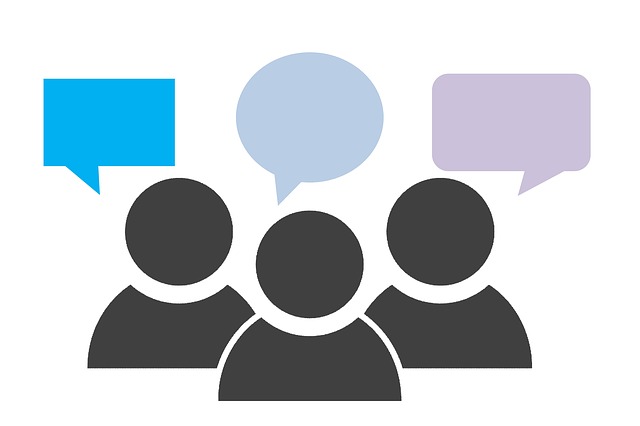 Shane Lofgren was very quick to respond and make an appointment to come to my home to set up my new computer. He quickly and patiently worked with me to transfer data from the old, failing computer to my new laptop. I highly recommend him !
Shane has always been very helpful with computer problems and answering questions. I recommend him highly.
Always excellent service.
Shane Lofgren, owner and principal of Lofgren IT is extremely knowledgeable about software and hardware. He is up to date on the industry, as well as great with customer service. He is also very committed to recommending and providing information about personal IT security options for individual personal users at a variety of user and knowledge levels. I first met him as a small business IT consultant and he revamped the existing system and has provided affordable, appropriate support of financial and operation uses. Since retiring, he is my "go to" person with questions. His response times are quite good so there is a minimum of disruption. I can recommend him highly.
Shane was a pleasure to have in my home to help me with my computer issues. On time and very knowledgeable and very helpful. I highly recommend Lofgren IT Consulting.
Shane was able to quickly address our IT issues, resolve most, and educate us on other of our issues. We will certainly have Shane return to assist us with matters as they arise. Shane is very professional, courteous, patient, a good listener, and prices his service very reasonably.
Shane is great to work with and has a great eye for security and security needs in the IT environment.
Shane has been great! As a business owner, knowledgeable, responsive and experienced IT support is a must for me. I would recommend Lofgren IT Consulting to anyone in need of professional well-informed business IT support.
This person came out after work hours to fix my computer in order that my business would have minimum down time. He was incredibly knowledgeable and, when requested, offered some much needed advice. This company is now my only go to for computer assistance, repair and instructional information!
Lofgren IT Consulting is an excellent company to work with. Shane is very knowledgeable about many different types of equipment and he has helped me with several problems with quick books and my computer when it doesn't work properly. He has restored files that I thought were lost forever. I highly recommend him for all your computer needs. Also, very reasonable priced.
I have worked with Shane for the past several years and he has always been quick to respond and quick to remedy my IT problems. He never failed at getting our computers up and running and without his dedication, we would have been lost. Shane is professional, friendly, honest and committed to providing quality service to his clients. I would highly recommend Shane!
I have been working with Shane on IT issues for quite a few years and I highly recommend him if you need any IT related support. He is always professional and very knowledgeable. BB
Shane is an awesome member of our team who takes care of all of our IT needs in an excellent manner. We are extremely dependent on our network and systems functioning at a high level and Shane has designed and maintained our systems over the years and we are thankful for him and his expertise.
Shane Lofgren has kept our office computers and network running smooth for years now. He is knowledgeable and always prompt to respond when there is an issue. I certainly recommend Lofgren IT Consulting.
Shane is topnotch when it comes to IT, Windows, networking, Servers, and security.
Lofgren Consulting is always reliable for both being responsive to urgent needs and a knowledge base for planning our technical strategies. I would especially recommend him for small businesses looking to outsource their IT.
Shane takes care of all our needs, big or small. He is very responsive and will swing by while in the area to check on things at the last minute. No issue is too small for him to check out or offer advice on. THANKS SHANE!!!
Our company has 2 locations, one in Prescott and one in the Phoenix Metro area so we utilize a server that connects both locations. Shane has been very valuable in setting these up and keeping these going. He has also helped us out when we switched over to the internet phone system. He has responded & came out to our location after hours when we have had connection issues.
Shane is great to work with, very knowledgeable, and thorough.
I have worked with Shane-Lofgren IT Consulting, LLC,- as a business owner and currently with my laptop. He is knowledgeable, professional and dependable.
Shane was wonderful from start to finish, providing IT needs for our new eye care practice. He evaluated our situation, recommending only what is necessary while being very budget conscious. And while transitioning into our new practice, Shane has been very responsive in helping us work through little glitches with our practice management software and ophthalmic equipment interfaces. if you have IT needs, I highly recommend Shane!
Lofgren IT Consulting has a high level of technical expertise. Shane Lofgren has in depth technical knowledge and is easy to work with as he is a very good listener with a calm and confident composure. When you experience a problem, he will be there in a timely manner. The ability to solve minor problems remotely is an added plus.
Every time I have an issue Lofgren IT is there for me. The owner Shane explains things in a way that I can understand and is infinitely patient with me. He is always offering advice on keeping my business up to date and safe and secure. Could not recommend an IT consultant more.
Shane was great to work with and very knowledgeable. resolved my issue quickly.
They are so helpful and squeeze me in even in a pinch. Very knowledgeable and respectful. I would recommend them to everyone.
Shane has been very helpful setting up our expanding office. He is very quick to respond and always has our best interest in mind.
I just moved to the area and was so lucky to find you. I run a business from home and was way over my head on how to hook it all up. Thanks for making it easy, fast, and fair. If you need help. This is the place to go.
Mr. Lofgren is one of the FINEST consultants I have worked with. I also hold a BS in Computer Science. Mr. Lofgren is very clear in his communications and carefully evaluates issues for the best outcome. He is pleasant to work with and he has the knowledge to assist and maintain various computers.
Our server was down and he was there at my office within a hour or so of the call. Diagnosed and fixed the problem and we were back in business. Pricing is also extremely fair.
Shane has vast IT knowledge coupled with the unique ability to easily communicate with the layperson.
Wow! Never has setting up and managing my large business server been easier. Shane has made the process seamless as well as painless, things have never run smoother. He has brought us up to date with the latest technology and insured security throughout the process. I love that Shane is an independent company. He makes recommendations without making me feel like he is pushing product to get a cut of the sale. Could not be happier, thank you Shane!!
Shane and his company provides wonderful service for our company. He is there when we need him and provides informed professional service. In my industry security is paramount and Shane has a special focus on security of all of our systems. He has a wide knowledge base for computers, servers, programs and solutions for both home and business. We trust him and highly recommend his services.
Shane Lofgren came to my home office yesterday and my business office today and was extremely helpful at answering questions and solving many perplexing issues for me. Shane is very knowledgeable.
Lofgren consulting has been fast, convenient and responsive to my needs. Shane quickly diagnosed the problem with my network and made the necessary changes to fix the issue. He is knowledgeable about security and disaster recovery and is able to explain the issue in terms that are understandable. I highly recommend this computer specialist!
Shane has helped me out of more than a few sticky situations and responded immediately to my requests. Thank you Shane for your remarkable service!
Excellent communication; response time and understandability. Would highly recommend him to anyone looking for a personable IT person!
My husband and I have found Shane Lofgren of Lofgren IT Consulting to be very helpful. He has set up a new desktop computer, cleaned up our laptop, and been a wealth of information on computing. We highly recommend his services.
Shane provides excellent service and is always timely in responding to our computer needs.
I was very happy with the work completed. Shane was very professional, prompt and knowledgeable. I would highly recommend him to others.
Shane is extremely knowledgeable in the areas of network and internet security. He was so helpful with providing guidance regarding the multitude of options available for accessing data remotely and accessing the internet securely. Shane explains technological concepts clearly, and he always responds to emails and telephone calls promptly. Great to work with!
Shane has been excellent setting up our personal computer needs. I have no reservations recommending his services to anyone. He is very professional and prompt responding every time we need him.
Excellent service! Shane was very professional. He fixed my computer problems quickly and efficiently, was very quick to respond, and made some excellent suggestions regarding backup and security. A real plus for me was that he explained everything in terms that I could understand! I will definitely be calling on Shane for all my future computer needs!
Shane was great. He checked out my very old HP and we decided it was time for a replacement. I purchased a Dell Desktop. He returned to set up the new PC as I wanted to save info from the old hard drive on the HP and transfer it to the Dell. In under an hour, he had it all completed and everything I needed was saved and working. He did so much more that I could have ever done. He made sure I was up to speed using the Windows 11 before leaving. Thanks Shane.
Shane was very willing to go out of his way to help me. He had a very good understanding of what was wrong and how to fix my laptop. I will call him again if I need help and refer him to all my friends.
EXCELLENT FROM DAY we meet Mr. Lofgen!
Shane set up my new HP laptop and customized it to my specific needs. I no longer have to deal with unnecessary programs and pop-ups, and what I do need is easy to find. Thanks!
My Non-Profit's laptop has been nothing but slow and dysfunctional forEVER. The store i bought it from, and their tech support package, couldn't do a thing to fix. Shane fixed it to work like magic in less than an hour. Fantastic!
THANK YOU VERY MUCH FOR THE GREAT JOB YOU DID ON WORKING ON MY COMPUTOR. VERY COMPETENT AND EFFICIENT WORK.THANKS. KAREN SAVAGE
Shane came in and fixed everything… He set up my new PC and my son's PC so they will run more efficiently… I would highly recommend him.
Shane was available when others were not, very personable, competent and easy to communicate with.
Shane is an expert in his field. Our system was totally out of commission, due to our getting scammed. He came top our house, and got our system up and running again. We highly recommend his work.
Disposing of Your Mobile Device SANS [...]
The Power of Password Managers SANS [...]
Browsers SANS Institute puts on top [...]
Shane Lofgren


Always Here To Help

.